Full Rack Colocation
48U Privately Locked Cabinet
100% Renewable Power
Coreix 100% SLA as standard
Sign up in 2 minutes.
With pre built configurations for our full racks, choose custom increases to suit your businesses needs. Not sure of requirements? We can always increase your services as your business grows.
Discover Add ons
Scale up your services with additional IPs and extra remote hand support directly from the portal.
Fully customisable to suit your expertise or use our on site NOC with our 5 minute SLA.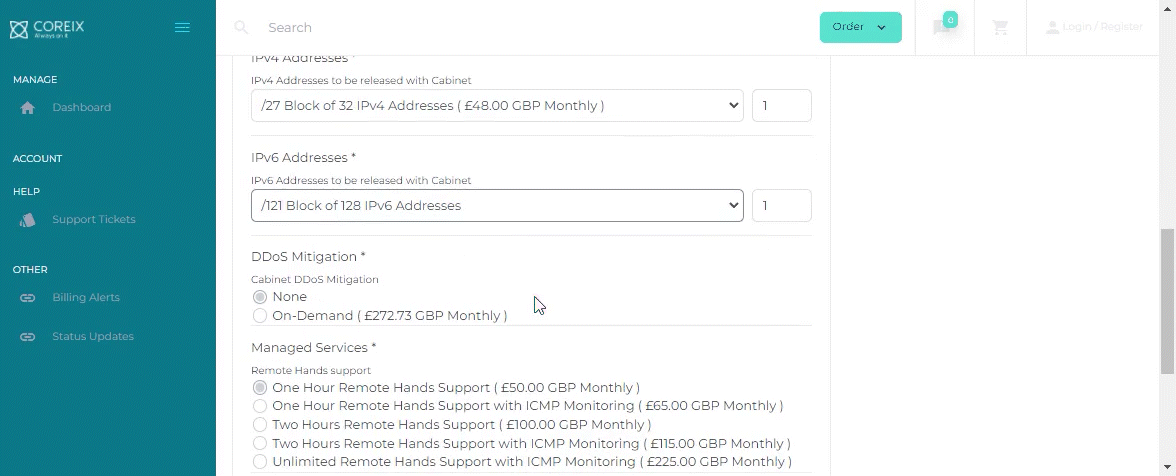 Don't Miss out
Build your Full rack colo using our portal giving you full control over your business' infrastructure. With rapid deployment we can release our colocation in as little as 4 hours! With complete flexibility build your dedicated rack customising five key areas:
Power Requirements
IP Address allocations
Bandwidth demand
DDoS Protection (Optional)
Level of Remote Hands
From as little as £899.99/month
Join similar customers already using us
As an established managed hosting, colocation and network service provider, I would be delighted to recommended Coreix to other service providers who are looking for best in class connectivity, robust and resilient colocation facilities and an extremely responsive remote hands team.